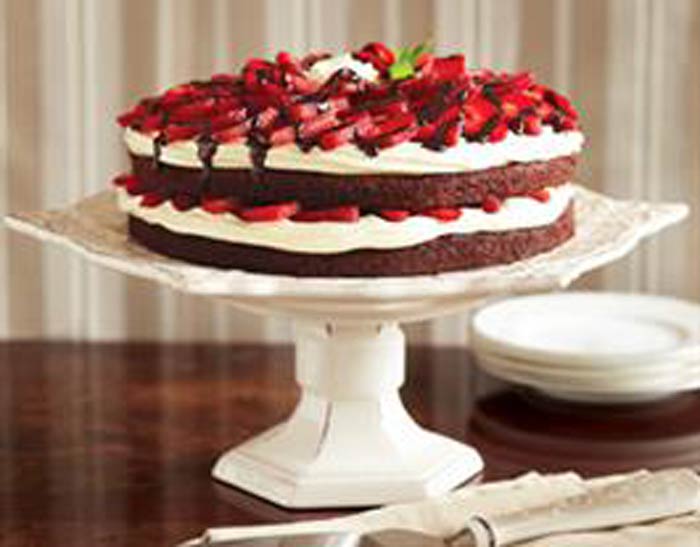 INGREDIENTS:
1 lb. strawberries, sliced and sugared
1 box brownie mix
1 sm. box instant vanilla pudding
1/4 c. cold water
1 c. sweetened condensed milk
4 oz. Cool Whip
Hershey's chocolate syrup
DIRECTIONS:
Mix brownie mix and divide into 2 greased and wax paper-lined cake pans. Bake at 350° for 25-30 minutes. Combine pudding, water and milk; let set 5 minutes. Add Cool Whip. Place 1 cooled brownie cake on plate. Spread half of pudding mix on top. Next, add 1/2 pound of strawberries. Sprinkle with syrup. Repeat layers. Note: Put brownies in cake pan size of your choice. Depends how thick you want your cake layer, or if you want cakes to be round or square.