Strawberry Cream Cake Roll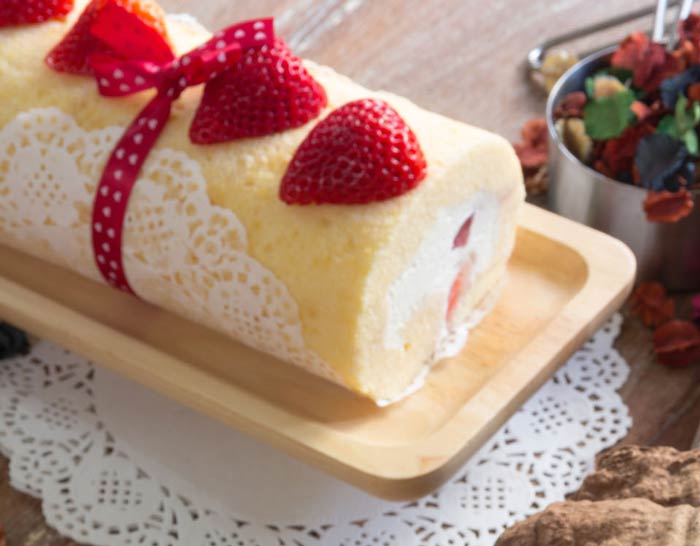 INGREDIENTS:
5 eggs, beaten
1 c. sugar
1 c. flour
1/4 tsp. salt
1 tsp. baking powder
Strawberry Cream Filling:
1 1/2 c. Rich's cream
2 c. fresh strawberries
3 Tbsp. sugar
DIRECTIONS:
Beat first 5 ingredients for 5 minutes or until fluffy. Bake in greased wax paper-lined 11×15 inch jelly roll pan for 12-15 minutes at 350° or until cake tests done in center. Do not over bake. Immediately roll up in tea towel sprinkled with powdered sugar. Roll the length of the cake, creating a 15 inch roll. Cool. Unroll, then fill with strawberry cream filling and roll up again. After roll is filled, use additional cream to garnish along the top of roll and sprinkle with more slices strawberries. Refrigerate or even set in freezer for 1/2 hour before serving so that it is very well chilled. Cut with sharp knife. Makes 14 slices. Strawberry Cream Filling: Beat cream until cream forms peaks. Slice strawberries. Toss with sugar. Gently stir into whipped cream.