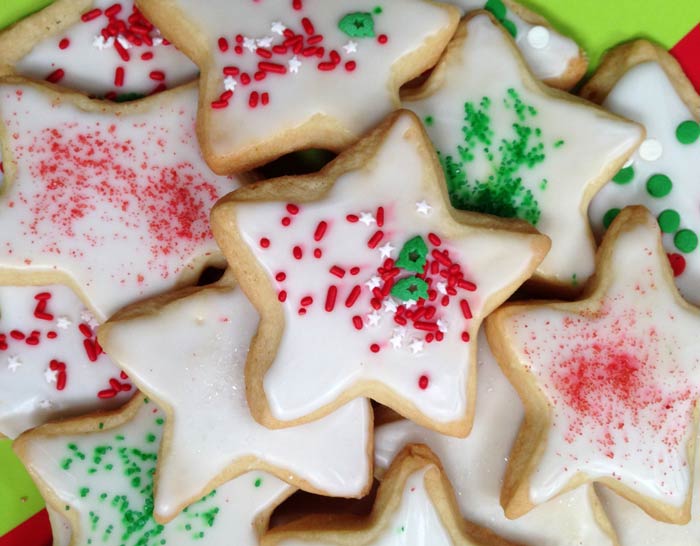 INGREDIENTS:
1 1/2 c. powdered sugar
1 c. butter, softened
1 tsp. vanilla
1/2 tsp. almond extract
1 egg
2 1/2 c. all-purpose flour
1 tsp. baking soda
1 tsp. cream of tartar
Creamy Vanilla Frosting:
3 c. powdered sugar
1/2 c. butter, softened
1 1/2 tsp. vanilla
2 Tbsp. milk
DIRECTIONS:
Mix powdered sugar and margarine or butter. Add vanilla, almond extract, and egg; mix well. Stir in remaining ingredients. Cover and refrigerate at least 3 hours. Heat oven to 375°. Divide dough in half. Roll each half to 3/16″ thick on lightly floured board. Cut into shapes with cookie cutters. Place on lightly greased cookie sheet. Bake for 7-8 minutes until edges are lightly brown. Cool, frost and sprinkle with your favorite sprinkles.These are better yet when frozen, then thawed. Can also dip and roll into sugar, then bake. Yield: 5 dozen.