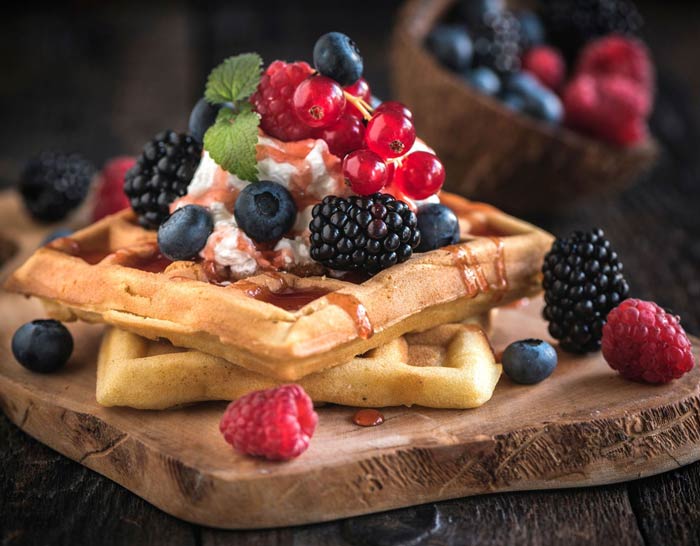 INGREDIENTS:
2 c. flour
2 tsp. baking powder, rounded
2 tsp. sugar
5 Tbsp. sugar
1/2 tsp. salt
3 egg yolks, well-beaten
1 1/2 c. milk
1 tsp. vanilla or maple flavoring
1/2 c. slowly melted butter
3 egg whites, stiffly beaten
Devonshire cream
DIRECTIONS:
Sift flour and measure, then sift all dry ingredients 3 times. To well-beaten yolks, add flour mixture alternately with milk. Add vanilla and butter which has been slowly melted. Slowly melted butter results in tender, melting waffles. Last, fold in stiffly-beaten egg whites and bake on waffle iron. Serve with a drizzle of maple syrup. Top with Devonshire cream*. Top that with blueberry sauce or fruit of your choice-not too thick and not too sweet. A good side is sausages and cheesy scrambled eggs. *Devonshire cream is lightly sweetened whipped cream with 1/2 bar softened cream cheese added.