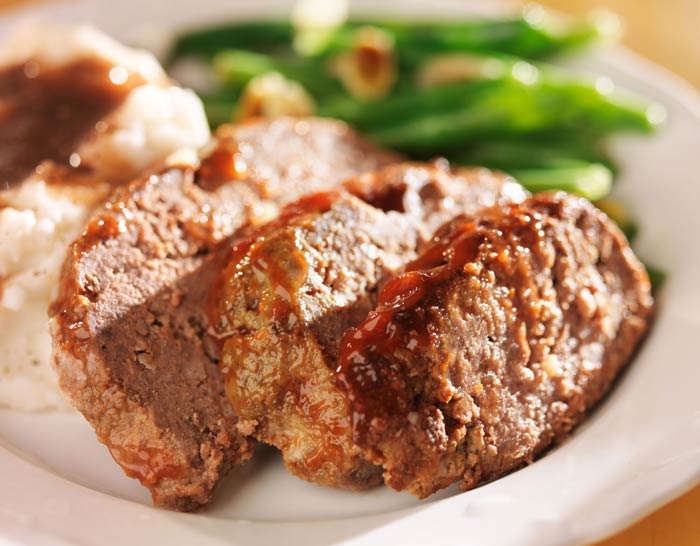 INGREDIENTS:
1 1/2 lb. ground beef
1 c. dry bread crumbs
1 tsp. salt
1/4 tsp. pepper
2 eggs
1 tsp. instant minced onion
1 (15 oz.) can tomato sauce, divided
Sauce:
reserved tomato sauce
2 Tbsp. brown sugar
2 Tbsp. vinegar
1/2 c. sugar
2 tsp. mustard
DIRECTIONS:
Mix together beef, bread crumbs, salt, pepper and eggs. Add onion and half of tomato sauce. Form into loaf in 9″x5″x3″ pan. Bake at 350° for 50 minutes. Sauce: Combine and bring to a boil. Pour over meat loaf. Bake for 10 minutes more. Yield: 6 servings.