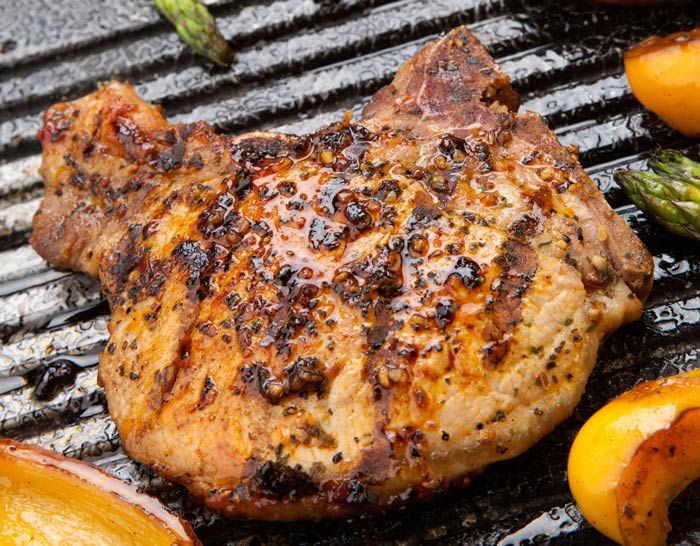 INGREDIENTS:
Marinade:
4 1/2 c. soy sauce
4 1/2 c. water
2 c. sugar
1 1/2 tsp. ginger
1 1/2 tsp. garlic powder
1 tsp. salt
10-12 lg. pork chops
Sassy Sauce:
1 c. ketchup
1/4 c. brown sugar
2 Tbsp. apple cider vinegar
1 Tbsp. mustard
1 tsp. Italian seasoning
1 tsp. tsp. onion salt
dash of red pepper
DIRECTIONS:
Mix marinade ingredients thoroughly. Pour over chops, then add soy sauce or water if needed to cover completely. Marinate at least 6 hours or 2-3 days for better flavor. Grill chops approximately 10-12 minutes per side. Mix all sauce ingredients in a kettle and bring to a boil. Serve warm as dipping sauce for chops.