Sweet Potato Biscuits with Cheese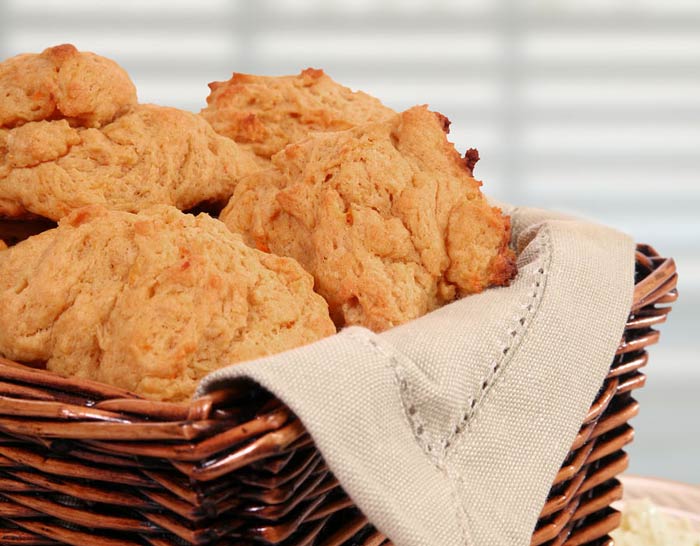 INGREDIENTS:
2 c. flour
4 tsp. baking powder
2 tsp. salt
2 c. mashed sweet potatoes
1 stick butter, softened
Colby Jack Cheese or any cheese, cut into 1″ pieces (will need 24 cubes)
DIRECTIONS:
Mix flour, baking powder and salt. Cut in butter and sweet potatoes. If mixture is too dry, add 1-2 tablespoons milk to hold together. Knead on floured surface. Cover with plastic wrap and let set 5 minutes. Divide evenly into 24 pieces. Wrap each piece around a cheese cube. Roll into ball. Place on greased cookie sheet. Bake at 350° for 20-25 minutes. Biscuits should be slightly brown and cheese will start running out. Serves 24 people. Amazing!