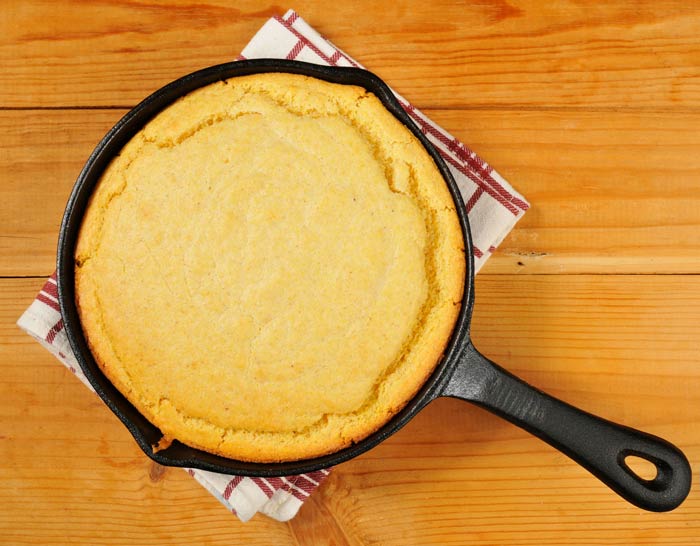 INGREDIENTS:
2 c. self-rising cornmeal mix
1/4 c. sugar
1 tsp. cinnamon
1 1/2 c. milk
1 c. sweet potatoes, cooked and mashed
1/4 c. butter, melted
1 lg. egg, beaten
DIRECTIONS:
Mix dry ingredients together then add wet ingredients. Stir just until moistened. Spoon butter into a greased 8″ cast-iron skillet or pan. Bake for 30 minutes or until toothpick inserted comes out clean. Serve warm with butter and honey. Serves 4-6 people.