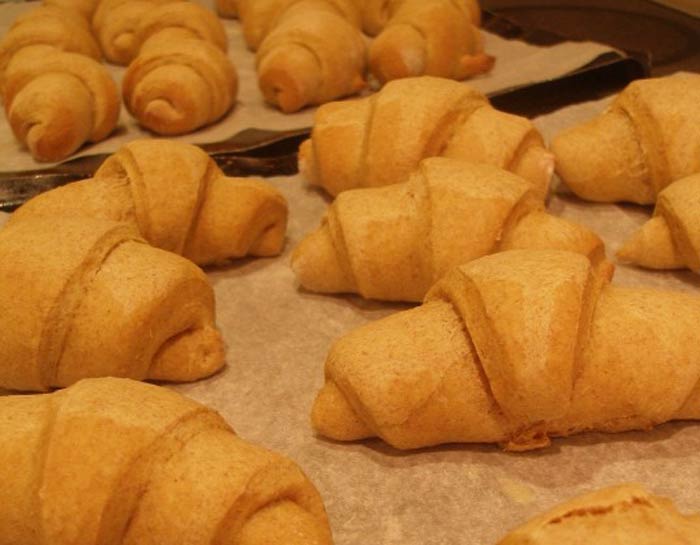 INGREDIENTS:
1 c. Warm water
2 t. Yeast
2 c. Sweet potatoes, mashed
1/2 c. Sugar
1/2 c. Oil
1 Egg, beaten
1 1/2 t. Salt
5 1/2 c. Flour
butter, melted
Cinnamon
Sugar
Honey Butter
1/2 c. butter, softened
powdered sugar
honey to taste
Mix together.
DIRECTIONS:
Dissolve yeast in warm water. Beat in potatoes, sugar, oil, egg and salt. Mix in 3 cups flour. Mix well and add remaining flour. Knead until elastic; let rise until double. Divide into 4 parts. Roll each part into a 12″ circle. Brush with melted butter and sprinkle with cinnamon and sugar. Cut like a pie into 10 to 12 pieces. Roll up with pointed end down. Put on cookie sheet and let rise until double. Bake at 350° for 15 minutes. Serve with honey butter.