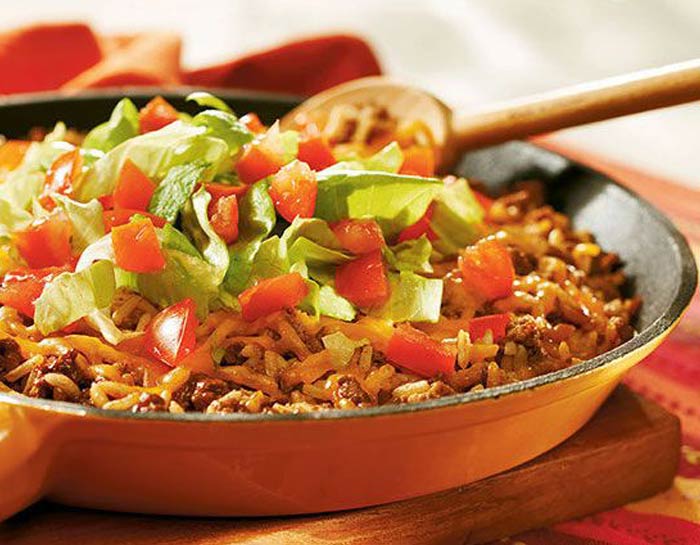 INGREDIENTS:
1 lb. Hamburger
1 pt. Tomato juice
3/4 c. Water
3/4 c. Uncooked rice
2 Tbsp. Brown sugar
1 pkg. Taco seasoning
1 c. Shredded cheese
Shredded lettuce
Onions
Ranch dressing
DIRECTIONS:
Brown hamburger; add tomato juice, water, rice, and seasonings. Simmer for 20 minutes or until rice is tender, stirring several times. Top with cheese and let it melt. Serve with shredded lettuce, onions, and Ranch dressing. Enjoy!