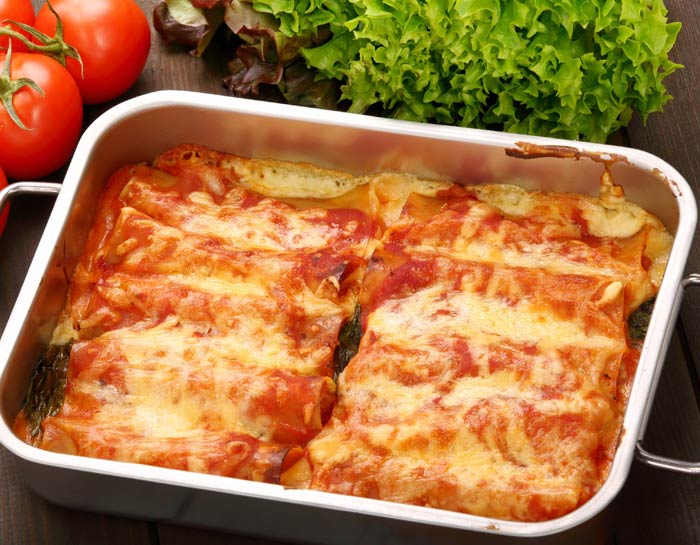 INGREDIENTS:
2 lb. Ground beef
2 lb. Sausage
1/2 c. Chopped onions
Salt
Cumin
2 c. Refried beans
1 can Mushroom soup
1 c. Sour cream
18 Flour tortillas
3 c. Cheese
Salsa
Lettuce
Chili Sauce:
1/4 c. Butter
1/4 c. Flour
4 c. Water
3 Tbsp. Chili powder
1 tsp. Garlic salt
DIRECTIONS:
Chili Sauce: Melt butter. Stir in flour until smooth; gradually add water. Bring to a boil, stir till thickened. Stir in chili powder and garlic salt. Simmer, uncovered for 10 minutes. Meat Mixture: Fry beef, sausage and onions; sprinkle with salt and cumin. Drain. Stir in refried beans. Mix together soup and sour cream and spread mixture in two 9″x13″ pans. Spread 1 tablespoon chili sauce over each tortilla; place 1/2 cup meat mixture down center of each. Top with cheese. Roll up and place in pan. Pour remaining chili sauce over the top. Bake uncovered at 350° for 30 minutes. Top with cheese and bake 10 minutes more. Serve with salsa and chopped lettuce.