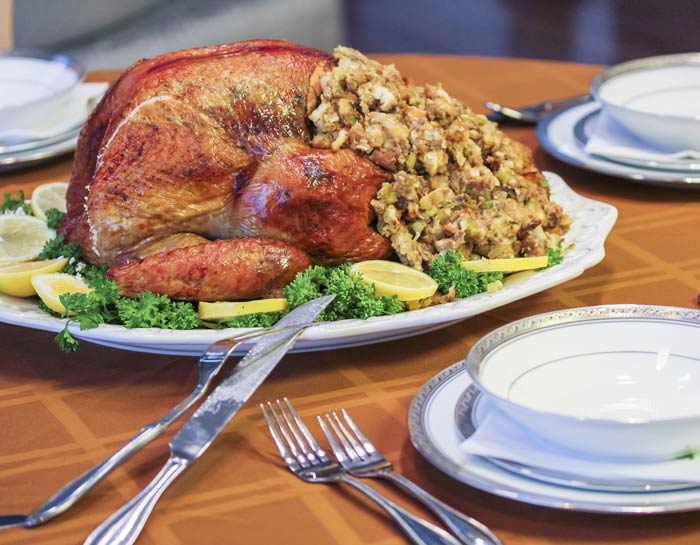 INGREDIENTS:
7 c. Bread crumbs
1 c. chopped Onions
2 c. finely-chopped Celery
1 lb. mixed Vegetables
2 tsp. Salt
1/2 tsp. Pepper
1 1/2 tsp. Sage
1 tsp. Chicken base
2/3 c. melted Butter
1 1/2 c. Milk
1 1/4 c. Turkey broth
2 Eggs, slightly beaten
DIRECTIONS:
Combine bread crumbs, onions, celery, mixed vegetables and seasonings.
Add melted butter, milk, broth and eggs. Toss lightly to
blend. Stuff loosely into cavities of turkey. Makes 6 1/2 cups stuffing,
enough for 12 pound ready-to-cook turkey. This is a good plain
dressing. If too dry, add a little more liquid.