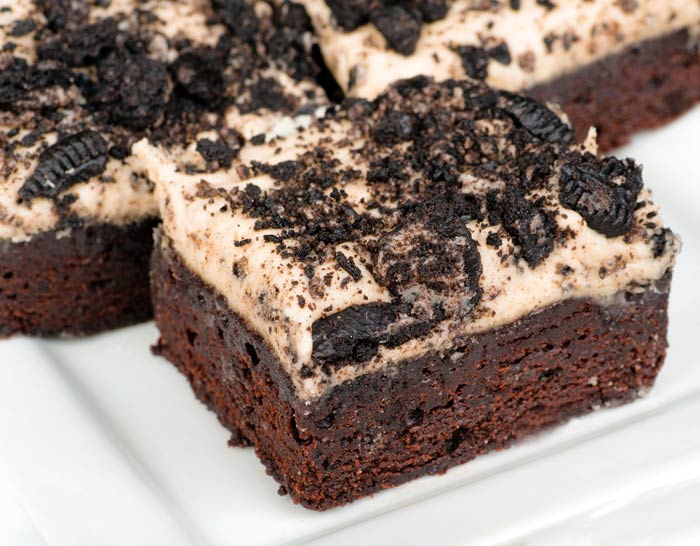 INGREDIENTS:
1 pkg. brownie mix (and ingredients to make cake-like brownies)
1 c. milk
1/4 c. instant coffee granules
1 (12 oz.) container whipped topping, divided
2 pkg. cheesecake instant pudding
2 c. crushed Oreos (20 cookies)
1 Tbsp. semisweet chocolate morsels, grated
DIRECTIONS:
Bake brownies in 9″x13″ pan according to package directions. Cool completely. Combine milk and instant coffee granules; stir until dissolved. Add half the whipped topping and all of the pudding mix. Whisk until smooth. Fold crushed cookies into pudding mixture. Spread filling evenly over brownies. Decorate with remaining whipped topping and grated chocolate. Refrigerate at least 30 minutes before serving. Serves 24 people.