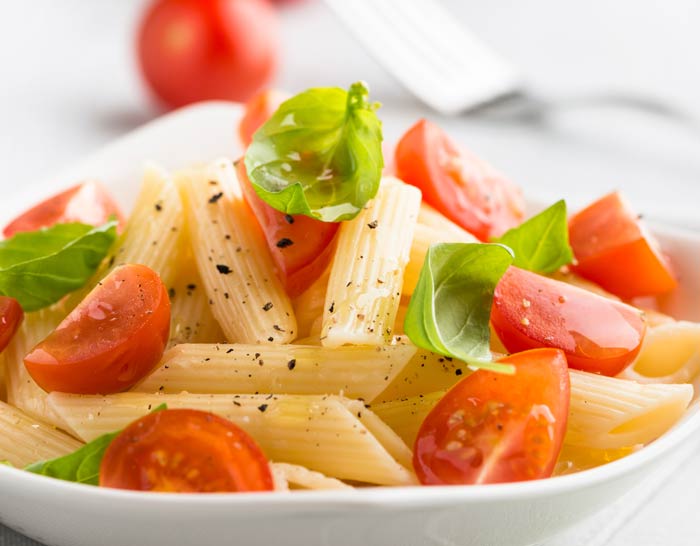 INGREDIENTS:
3 lg. ripe tomatoes, chopped coarsely about 1 1/2 lb. – 3 1/2 cups
1/3 c. chopped red onion
1/4 c. extra virgin olive oil
2 Tbsp. red wine vinegar
1 tsp. minced garlic
1 tsp. salt
1/2 tsp. pepper
1/4 tsp. dried oregano
12 oz. Fusilli pasta or your favorite pasta
1 c. fresh basil leaves, cut into thin strips
DIRECTIONS:
Put tomatoes, onion, olive oil, vinegar, garlic, salt, pepper and oregano in a large bowl; toss. Let stand at room temperature at least 30 minutes or until tomatoes release their juices. Toss occasionally. Cook pasta as package directs. Drain and add to bowl with tomatoes; lightly toss. Let come to room temperature. Add basil; toss. Serve or refrigerate up to 1 day. Yield: 8 servings.