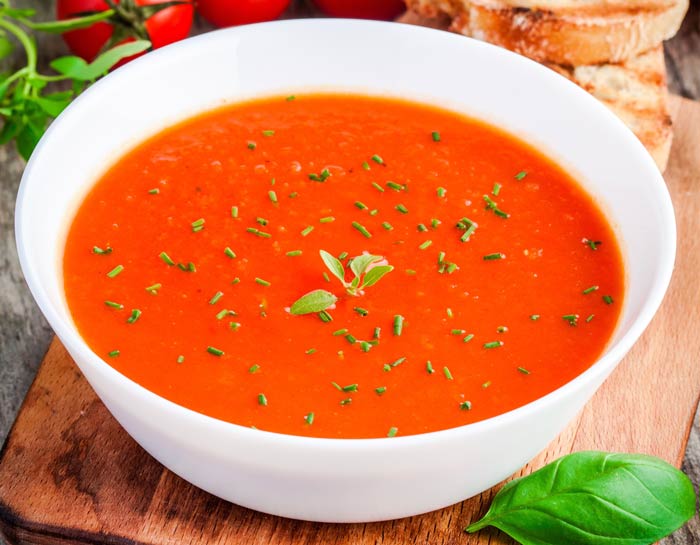 INGREDIENTS:
6 pieces of Celery, chopped
2 lb. Butter
8 qt. Tomato juice
3 (48 oz.) cans Chicken broth
4 (12 oz.) cans Tomato paste
4 (28 oz.) cans diced Tomatoes
9 Tbsp. Basil
2 c. Brown sugar
1 1/2 c. Sugar
2 tsp. Salt
1 tsp. Black pepper
1 1/2 tsp. Onion powder
DIRECTIONS:
In large stockpot sauté celery in butter; add rest of ingredients. heat until almost boiling. Make a paste with 4 cups flour and water. Slowly add to hot mixture, stirring constantly. Bring to a boil; pour in jars. Cold pack for 35 minutes. Yield: 22 qt.