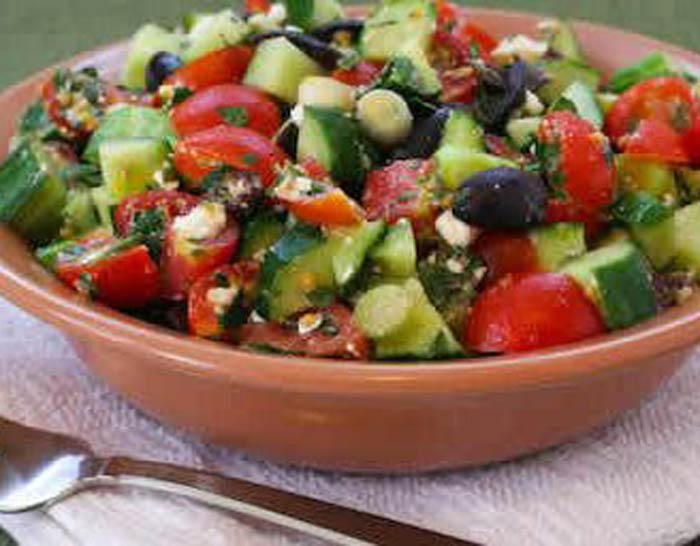 INGREDIENTS:
Dressing:
1/3 cup Olive oil
2 Tbsp. Red wine vinegar
2 Tbsp. Balsamic vinegar
2 tsp. Sugar
1/2 tsp. Salt
1/2 tsp. Oregano
1/4 tsp. Pepper
Salad:
3 Tomatoes, chopped
1-2 Cucumbers, quartered
1 Green pepper, chopped
1/4 cup thinly-sliced Onions
1 small can black Olives
4 oz. Mozzarella cheese, cubed
DIRECTIONS:
Combine dressing ingredients and mix well. Set aside. Salad: Combine, except for cheese, and add dressing; toss to coat. Just before serving, add cheese.