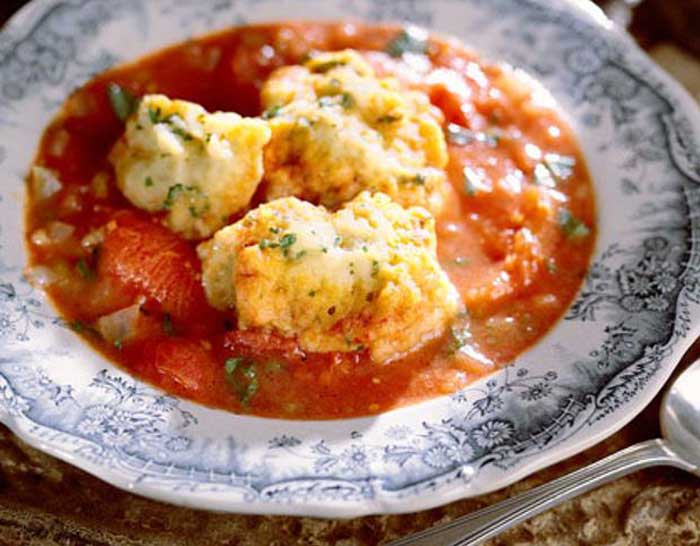 INGREDIENTS:
1/2 c. chopped onions
1/4 c. chopped peppers
1/4 c. chopped celery
1/4 c. butter
4 c. tomatoes, coarsely chopped
1 bay leaf
1 Tbsp. brown sugar
1/2 tsp. basil
1/2 tsp. salt
1/4 tsp. pepper
Dumplings:
1 c. flour
1 1/2 tsp. baking powder
1/2 tsp. salt
1 Tbsp. cold butter
1 Tbsp. fresh parsley or 1/2 Tbsp. dried
2/3 c. milk
DIRECTIONS:
Saute onions, peppers and celery in butter until tender. Add the rest of the ingredients. Cover and simmer for 10 minutes. For the dumplings, combine flour, baking powder and salt. Cut in the butter. Add parsley and milk. Stir just until mixed. Drop by tablespoons into bubbling tomato mixture. Cover and simmer for 12 minutes. Discard bay leaf. Serves 6 people.