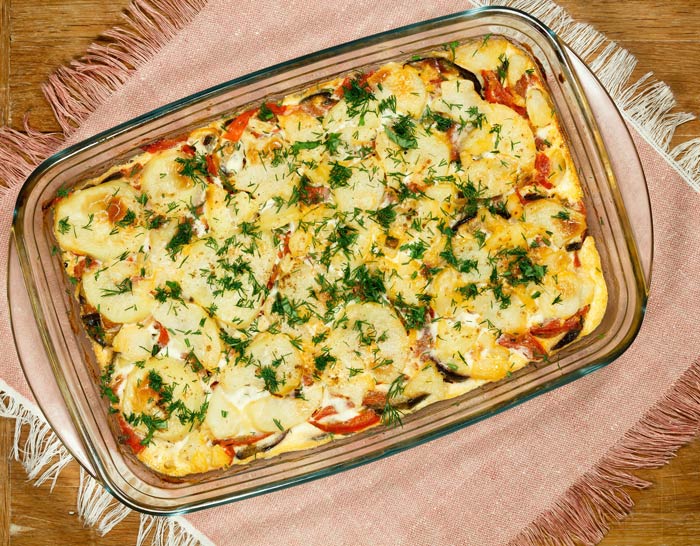 INGREDIENTS:
1 med. (1 lb.) eggplant, peeled and cut into 1/2″ slices salt to taste
1 lg. tomato, sliced
1 med. onion, sliced
6 Tbsp. melted butter, divided
1/2 tsp. dried basil
1/2 c. dry bread crumbs
4 slices Velveeta cheese or mozzarella
2 Tbsp. grated Parmesan cheese
DIRECTIONS:
Place eggplant slices in a colander over a plate; sprinkle with salt and toss. Let stand for 30 minutes. Rinse well and drain. Layer the eggplant, tomato and onion in a lightly greased 9″x13″ baking dish. Drizzle with 4 Tbsp. butter; sprinkle with basil. Cover and bake at 450° for 20 minutes. Toss the bread crumbs with remaining butter. Arrange cheese over the vegetables; sprinkle with crumb mixture and Parmesan cheese. Bake uncovered for 10 minutes or until cheese is bubbly. Yield: 6 servings.