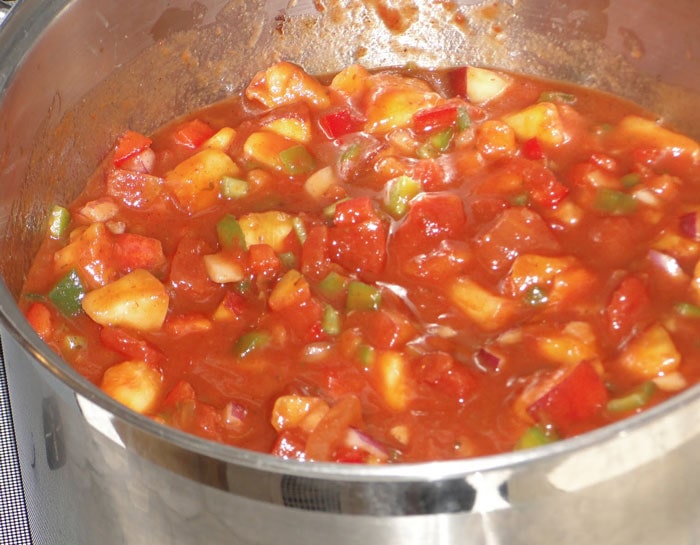 INGREDIENTS:
5 lb. ripe Roma tomatoes
5 lb. ripe peaches
5 bell sweet peppers
1 jalapeño pepper
3 yellow hot pepper
4 onions
1 head garlic, crushed
2 sm. cans tomato paste
1 c. white sugar
2 Tbsp. coarse salt
DIRECTIONS:
Chop vegetables and fruit to preferred size and put all ingredients into large kettle. Bring to a boil, uncovered and then turn down heat and simmer for 1 hour. Stir occasionally to keep from sticking to bottom. Put into sterilized pint jars and process with hot water bath for 10 minutes. Yield: 10 pints.