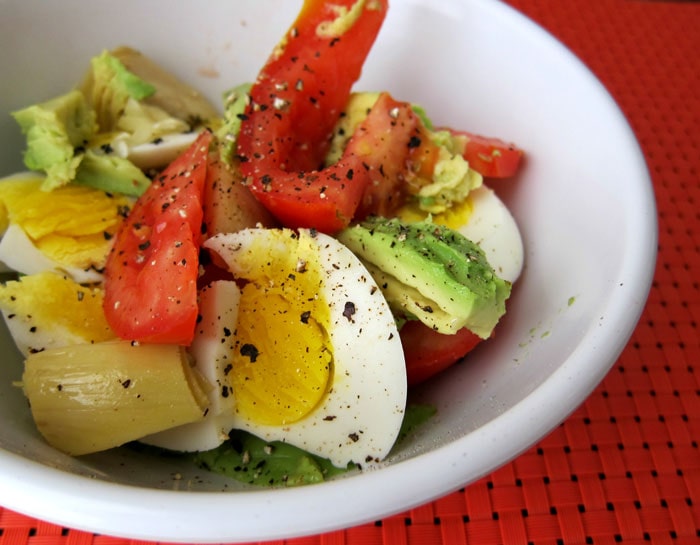 INGREDIENTS:
4 medium tomatoes
3-4 eggs, hard-boiled and diced
1/2 c. chopped onion
1/4 c. sugar
1/2 c. mayonnaise
1/4 c. vinegar
1 t. salt
DIRECTIONS:
Cube or chop tomatoes: add onion and eggs. Mix together dressing of sugar, vinegar, salt, and mayonnaise. Mix with rest of ingredients. Chill and serve. Note: May add any choice of vegetables.