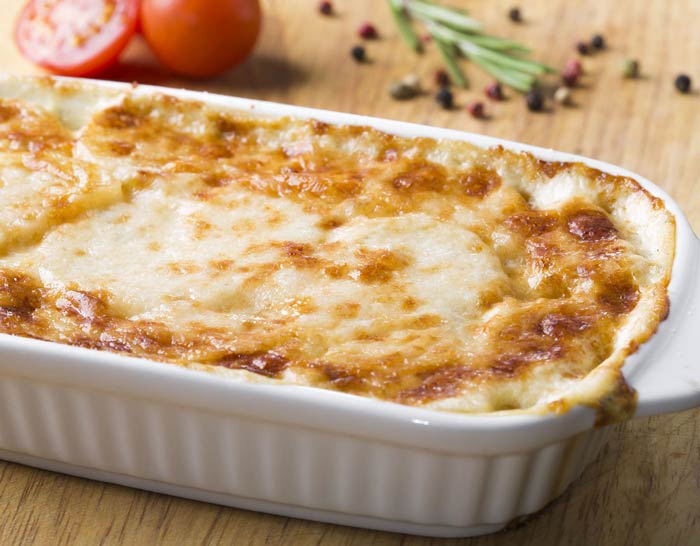 INGREDIENTS:
1 1/2 lb. hamburger
salt and pepper to taste
green pepper, chopped
onions, chopped
1 1/2 qt. pizza sauce, divided
1 pkg. taco seasoning
2 (15 oz.) cans beans, drained
cilantro, optional
corn tortillas
12 oz. shredded cheddar cheese
salsa
sour cream
DIRECTIONS:
Fry hamburger in large frying pan, adding salt, pepper, green peppers and onions; drain. Then add 1 quart of pizza sauce, taco seasoning, beans, and cilantro, bring to a boil. Remove from heat. In a 9″x13″ pan, pour 1 cup pizza sauce and layer with tortillas, meat mixture, and cheese. Add another layer of tortillas and top with 1 cup pizza sauce. Bake at 325° for 40-60 minutes. Ten minutes before serving, top with cheese. Serve with salsa and sour cream.