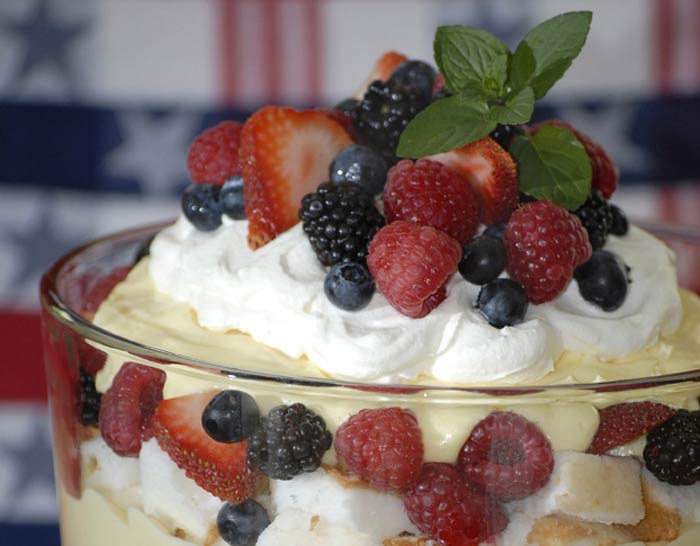 INGREDIENTS:
1/2 angel food cake
1 pkg. vanilla instant pudding
1 c. milk
1 c. sour cream
1 c. sliced fresh strawberries
1 c. fresh raspberries
3/4 c. blueberries
1 (8 oz.) Cool Whip
DIRECTIONS:
Beat together instant vanilla pudding, milk, and sour cream. Then layer in bowl in the order it comes in the recipe; ending with Cool Whip and fruit on top. Delicious! Note: May add blackberries too if desired.