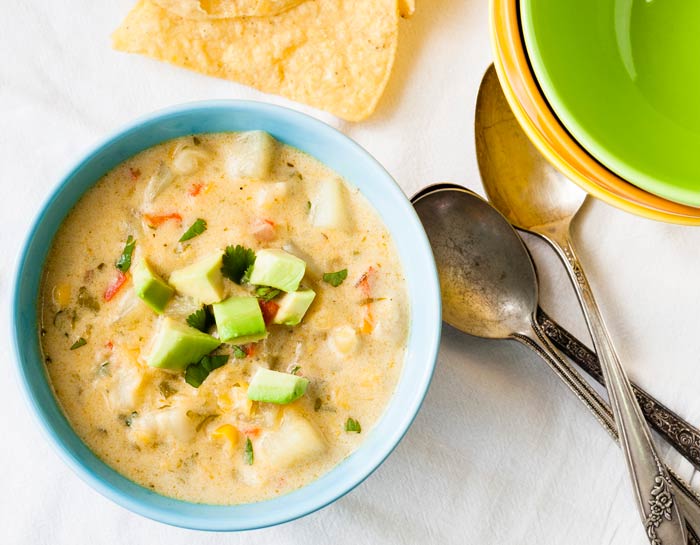 INGREDIENTS:
2 cups diced Potatoes
1/2 cup sliced Celery
1/2 cup sliced Carrots
1/4 cup Chopped onions
1 1/2 tsp. Salt
1/4 tsp. Pepper
2 cups boiling Water
1/4 cup Butter or margarine
1/4 cup Flour
2 cups Milk
1 cup Cheese of your choice
1 (16 oz.) can Cream-style corn (2 cups)
DIRECTIONS:
Cook vegetables, salt, and pepper in water for 10-15 minutes. Do not drain. Make white sauce with butter, flour and milk; then add cheese. Stir until melted. Add corn and undrained vegetables. Heat, but do bot boil. Very good! Makes approx. 3 quarts, or 6-8 servings.