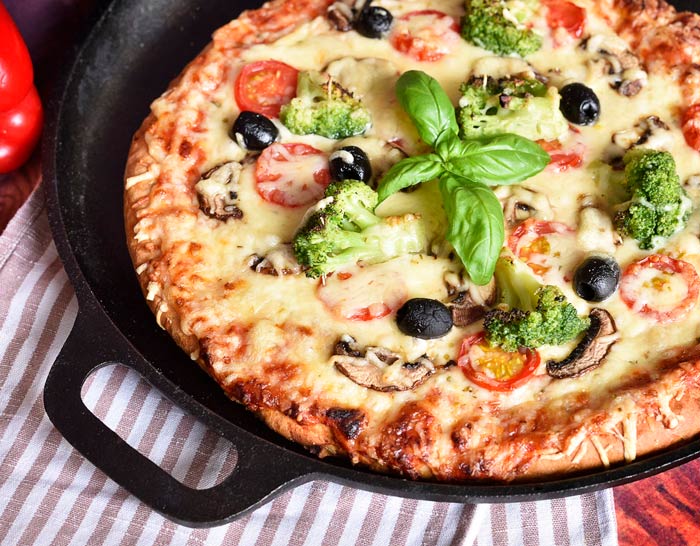 INGREDIENTS:
1 Tbsp. honey
1 cup lukewarm water
1 Tbsp. yeast
1 tsp. salt
2 Tbsp. oil
4 cups whole wheat flour
3 cups pizza sauce
1/4 cup mushrooms, chopped
1 pepper, chopped
1 carrot, grated
cheese, (opt.)
DIRECTIONS:
Dissolve honey in water, sprinkle in yeast and let stand 5 minutes. Add salt, oil, and flour and knead about 10 minutes on a floured board. Let rise 2 hours. Knead again and let rise another 30 minutes. Roll out on pan and bake for 30 minutes or till light brown at 400°. Spread pizza sauce over dough and add mushrooms, peppers, carrots, or whatever vegetables you like. Bake 15 more minutes with sauce, at 350°. Add cheese if desired.