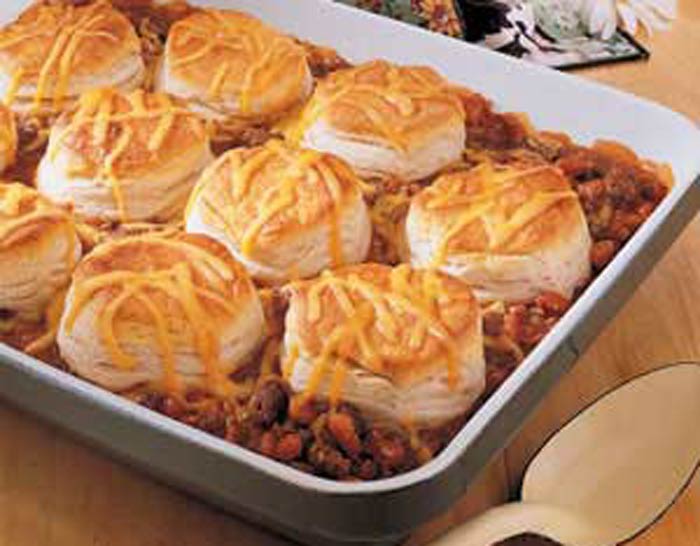 INGREDIENTS:
1 lb. ground beef
1 t. salt
1 (16 oz.) can pork and beans
1/4 c. barbecue sauce
1/2 c. ketchup
1 T. onion, minced
2 T. brown sugar
1 c. shredded cheddar cheese
1 can flaky biscuits
DIRECTIONS:
Brown ground beef and season with salt. Next add the beans, barbecue sauce, ketchup, onion and brown sugar. Heat all together until bubbly. Place in a medium size pan. Sprinkle shredded cheese on top and place the biscuits on top of that. Bake at 375° for 25 to 30 minutes, or until biscuits are golden brown.