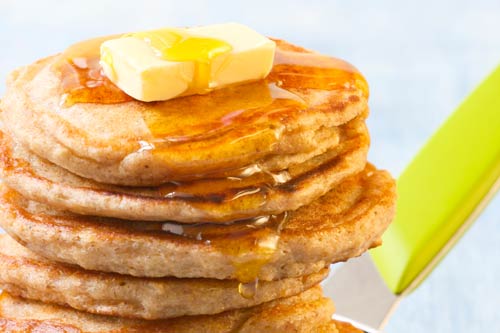 INGREDIENTS:
2 Eggs
2 Buttermilk (or just milk)
2 c Oatmeal
1 c. Whole wheat flour
1 tsp. Salt
1 tsp. Baking powder
1 tsp. Baking soda
1 Tbsp.Honey
1 Tbsp. Vegetable oil
DIRECTIONS:
Beat the eggs, buttermilk and oatmeal together, in a separate bowl combine the flour, salt, baking powder and soda, slowly mix into the wet ingredients, and finally, add in the honey and vegetable oil. Makes very tender and fluffy pancakes!