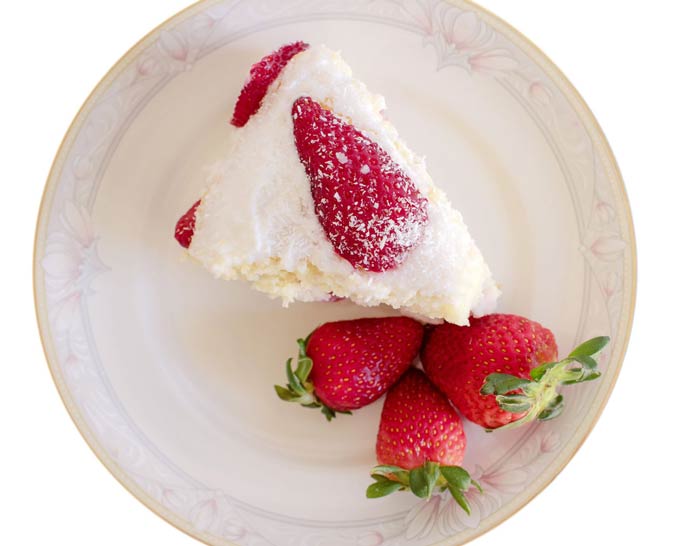 INGREDIENTS:
1 white cake mix
3/4 c. water
1/3 c. vegetable oil
3 egg whites, beaten
6 oz. strawberry or blueberry yogurt
Frosting:
3 oz. instant pudding
1/4 c. powdered sugar
1 c. milk
8 oz. Cool Whip
DIRECTIONS:
Mix everything together. Pour in a 9×13 or cookie sheet. Bake at 350° for 20-25 minutes. Frosting: Mix together pudding and powdered sugar. Whisk in milk until smooth; then add Cool Whip. Spread on cooled cake. If desired, cut cake in squares and garnish each piece with fruit matching yogurt flavor. Refrigerate.