Zesty Herb Roasted Potatoes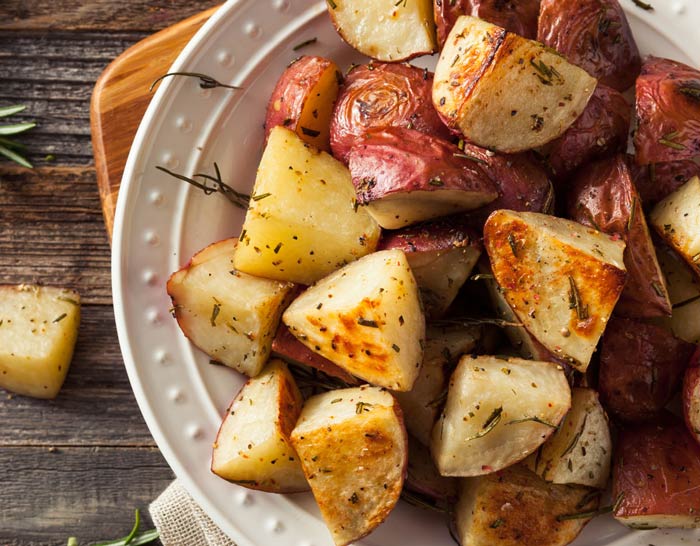 INGREDIENTS:
2 lb. potatoes
1/2 c. mayonnaise
1 1/2 tsp. garlic powder
1 1/2 tsp. onion powder
2 tsp. seasoned salt
1 Tbsp. parsley flakes
1 Tbsp. water
DIRECTIONS:
Cut potatoes in wedges. Mix rest of ingredients together and add potatoes. Bake covered in a baking pan for about an hour at 350° or till tender, stirring occasionally. This goes well with grilled chicken, etc. Serves 6.