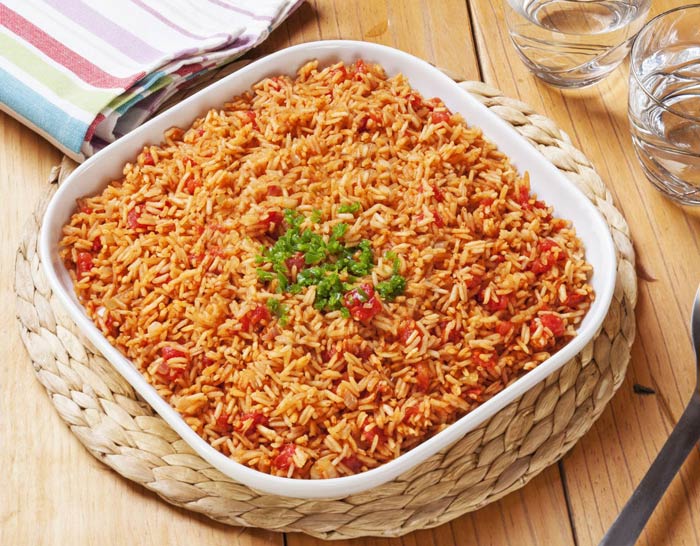 INGREDIENTS:
2 Tbsp. olive oil
1 c. rice, uncooked
onion, chopped
1/2 bell pepper, chopped
2 c. water
10 oz. diced tomatoes & green chilies
2 tsp. chili powder
1 tsp. salt
dash of garlic salt (opt.)
DIRECTIONS:
Heat oil in skillet. Saute onion and pepper; add rice. Stir in water and tomatoes; add chili, salt, and garlic. Cover and simmer for 30 minutes or until done. May eat with grilled chicken tenders and sweet and sour sauce.