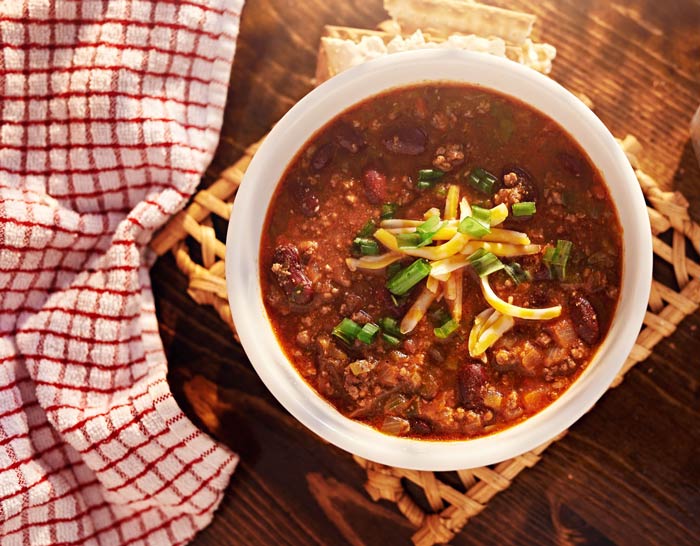 INGREDIENTS:
2 lb. hamburger
1 lg. onion
1 c. green peppers, chopped
1 Tbsp. salt
3/4 tsp. black pepper
dash Worcestershire sauce
1 qt. tomato juice
1/2 c. ketchup
1 Tbsp. chili powder
3/4 c. brown sugar
16 oz. chili beans
16 oz. kidney beans
32 oz. pork and beans
1 pt. diced tomatoes, fresh or canned
DIRECTIONS:
Fry together hamburger, onion, peppers, salt, black pepper, and Worcestershire sauce till onions and peppers are soft. Add next four ingredients and stir. Add beans – may mix or match the kind of beans that your family likes. Add tomatoes. Heat until hot. Serve with Ritz crackers, sour cream and shredded cheese. Great on a cold winter night. May double the recipe and freeze for a later quick dinner.