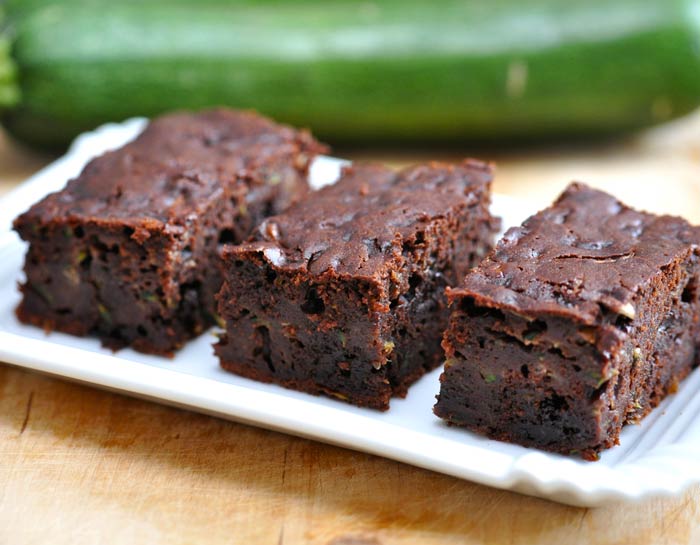 INGREDIENTS:
1 c. Butter, softened
1 1/2 c. Sugar
2 Eggs, beaten
1/2 c. Sour cream
1 tsp. Vanilla
2 1/2 c. Flour
1/4 c. Cocoa
1 tsp. Baking soda
1/2 tsp. Baking powder
1/2 tsp. Salt
2 c. Shredded zucchini
Frosting:
2/3 c. Chocolate chips
1/2 c. Peanut butter
DIRECTIONS:
In a large mixing bowl cream butter and sugar, add eggs, sour cream and vanilla; mix. In a separate bowl combine dry ingredients. gradually add to creamed mixture. Fold in zucchini. Pour batter into a greased 9″x13″ baking pan. Bake at 350° for 35-40 minutes or until done. Frosting: In a small saucepan melt chocolate chips and peanut butter until chips are just melted and mixture is smooth. Spread over warm brownies.