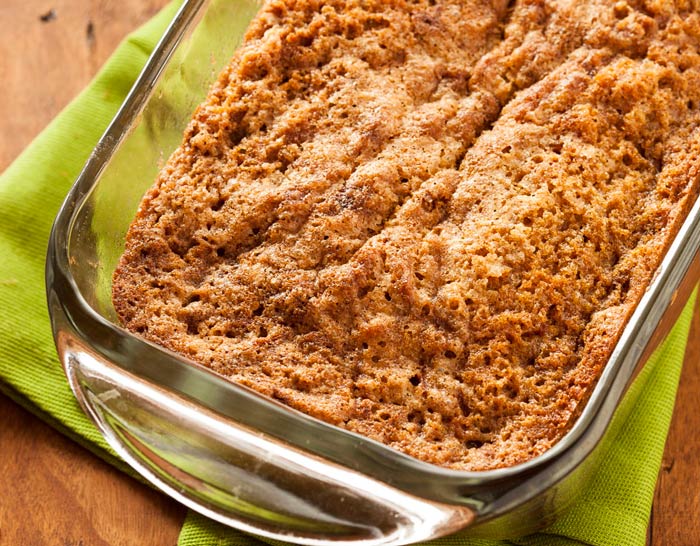 INGREDIENTS:
3 eggs
1 c. vegetable oil
2 1/2 c. sugar
1 tsp. vanilla
3 c. grated zucchini
3 c. flour
1 tsp. cinnamon
1 tsp. salt
1 tsp. baking soda
1 1/2 tsp. baking powder
1 c. nuts
DIRECTIONS:
Mix eggs, oil and sugar until creamy. Add vanilla and zucchini. In a separate bowl mix dry ingredients. Fold into creamed mixture. Add nuts. Pour into well-greased loaf pan and bake at 350° until set.