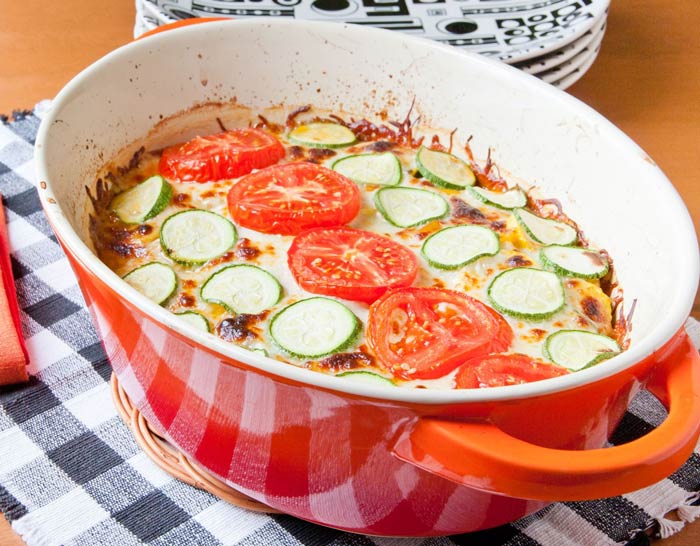 INGREDIENTS:
3 c. grated zucchini, unpeeled
3 eggs, beaten
1 c. Bisquick
2 tsp. dried parsley
1/4 tsp. salt
2 shakes pepper
1/2 tsp. oregano
1/2 c. vegetable oil
2 c. pizza sauce
1/2 lb. hamburger, fried
1 c. mozzarella cheese
DIRECTIONS:
Mix together first 8 ingredients. Bake at 350° for 20 minutes in greased pan. Top with pizza sauce, fried hamburger and mozzarella cheese; bake 10 more minutes or until cheese is melted. Note: Add any garnishes on top of cheese if desired.